May 8th, 2010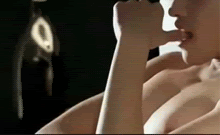 I have been meaning to follow up my earlier review of this season's current dramas with a mid-season review because we all know how a drama can improve or go terribly wrong by mid-season. Did my favs stay favs or have they been knocked down to hell and back? Well, here is my newly updated thoughts/reviews of the dramas. Sorry it is a bit bare bones, I feel like crap, so I will not be using proper names but the nicknames that I have given to the characters-my fibro is killing me and thinking straight is nearly impossible. Also very little pics in this-I am too lazy to bother at the moment. I may fix that later or not.
(This is especially for
pho50
-My answers are always too long for just a letter-LOL)
Okay here is my list of dramas and my current view of them-yes, I am a drama whore:
(
The shocking review of this season's dramas for Korean and Taiwanese Dramas-Being Bad Seems to be a fav of mine.
Collapse
)
Current Location:

Painsville, AL

Current Mood:

drunk

Current Music:

Yesterday-Toni Braxton